Thanks for watching!
We'd love to hear what you think about the Shrimp Agriventure Opportunity.
Do you have other questions?
Simply use the Chat Widget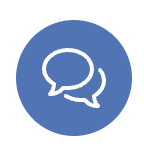 at the bottom right corner of the screen to send us your question or comments. 
Below are some FAQs that you might want to go over as well.
Frequently Asked Questions